Co-directing works of Aernout Mik
For more over than 25 years Marjoleine Boonstra is co-directing the video-installations of Aernout Mik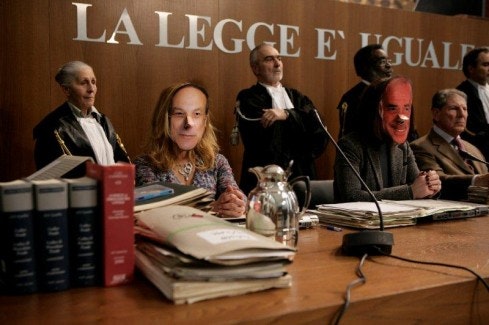 Co-directing video installations Aernout Mik.:
Het Vlot (2017), Double Bind (2017), Die Fremden(2016) Parallelities (2015), Cardboard Walls (2013), Shifting sitting(2012), Communitas (2010), Schoolyard, (2008) Touch, Rise and Fall, (2008), Mock Up( 2007), Training Ground(2006), Scapegoats (2006), Vacuum room(2005), Osmosis and Excess(2005), Dispersion Room(2004), Sleeping Bus(2004), Pralel Corner (2003), Pulverous(2003),Zone (2002), Flock (2002), Park(2002), Middlemen (2001), Reversal Room (2001), Glutinosity (2001), Organic Escalator(2000), Softer Catwalk in Collapsing Rooms (1999), Lumber (1999), Float (1998), a small group falling (1998), Garage(1998), Lick (1997), Kitchen (1997)Stuffed, Weak and Filthy(1995), Fluff (1996)
Co-directing video installations Aernout Mik in combination with opera, music and theatre.
2016: Die Fremden, Ruhrtriennale 2016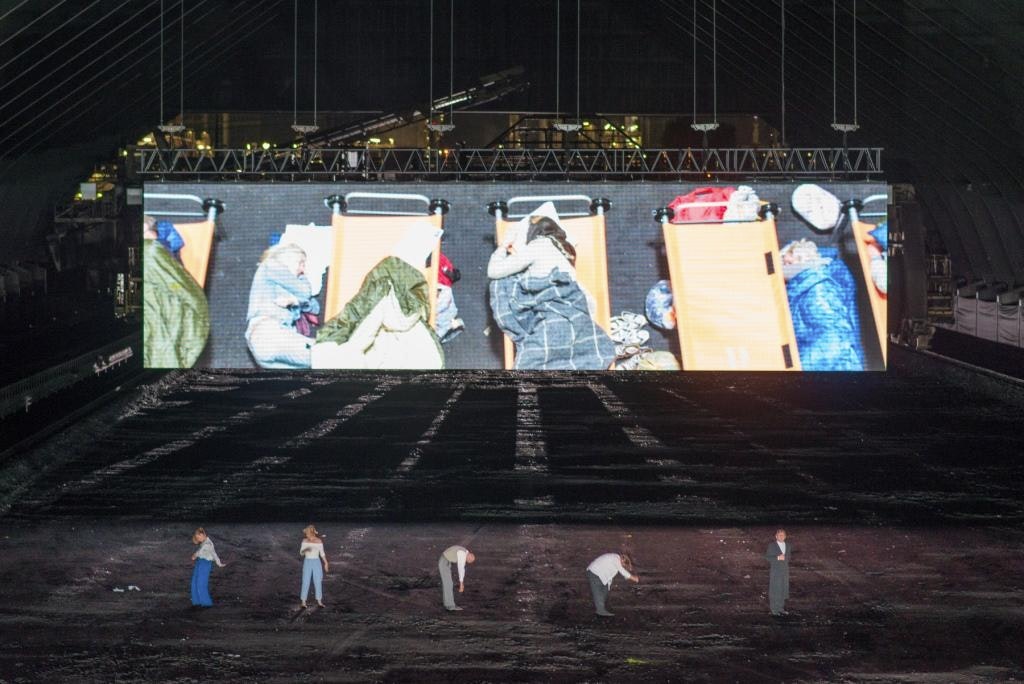 Die Fremden": Die fünf Schauspieler wirken in díeser Kathedrale beinahe verloren. Im Hintergrund die zweite Filminstallation von Aernout Mik – Fotos: JU/Ruhrtriennale 2016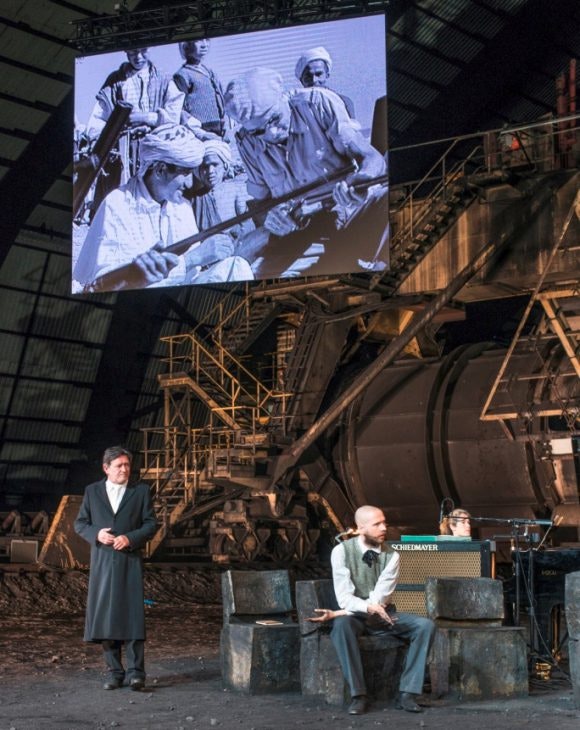 2015; Opera Die Flut, Bayerische Staatsoper, Munchen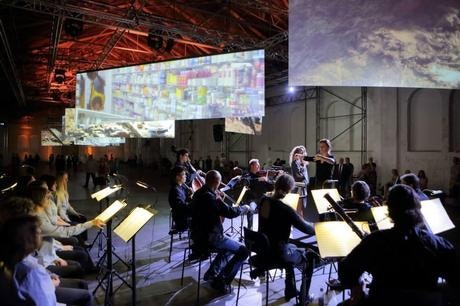 2014 : Opera LAIKA , Holland Festival olv Pierre Audi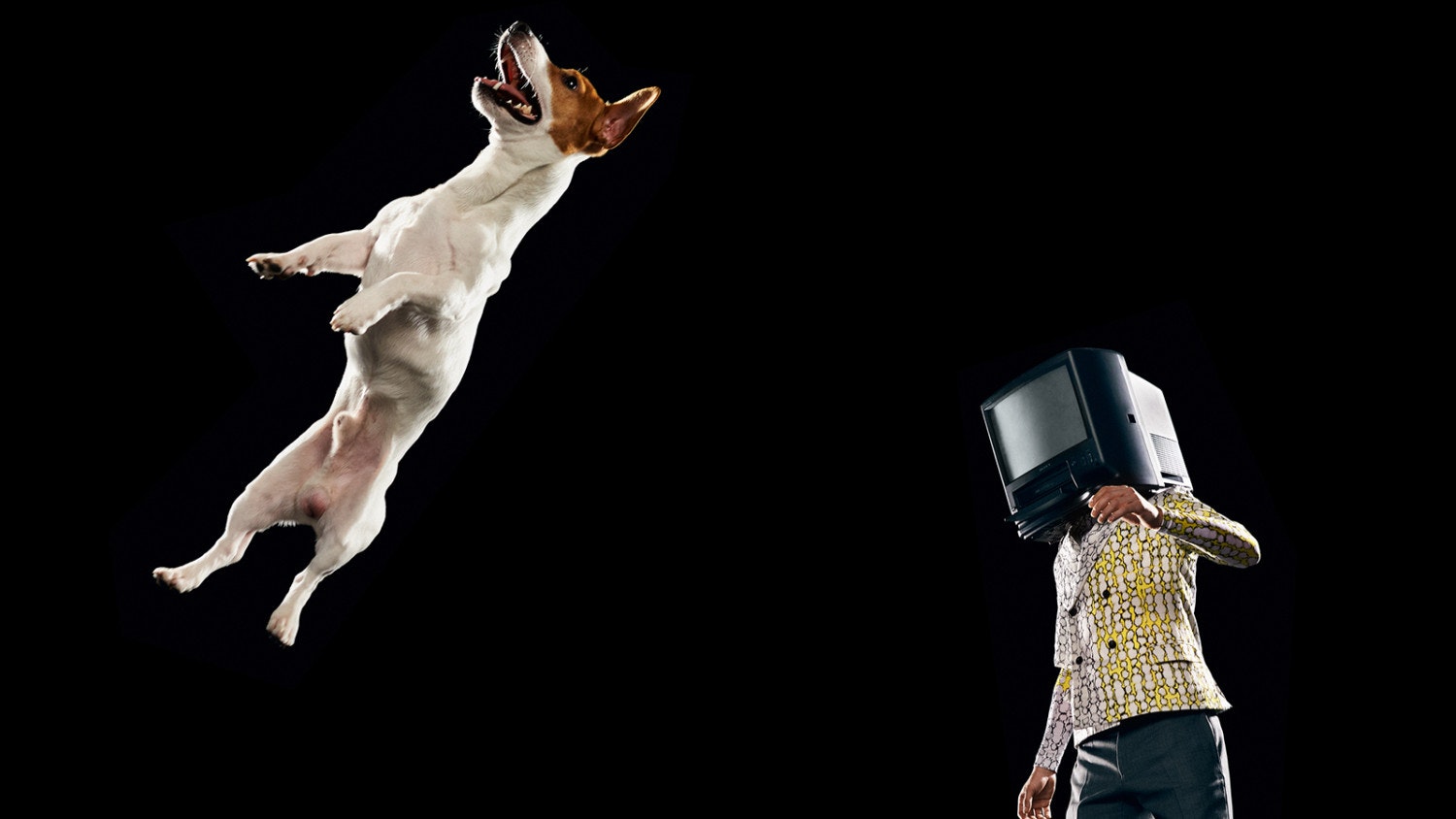 Director Aernout Mik, Co-Director: Marjoleine Boonstra, Composer: Martijn Padding, Writer P.F. Thomese, Production : De Nationale Opera

2003: "In two minds" Stedelijk Museum, Amsterdam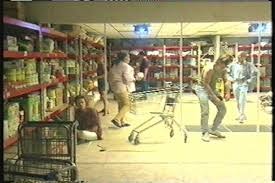 Toneelgroep amsterdam speelde een maand lang in koningszaal van het
stedelijk Museum in Amsterdam. Waarin film werd afgewisseld door toneel.