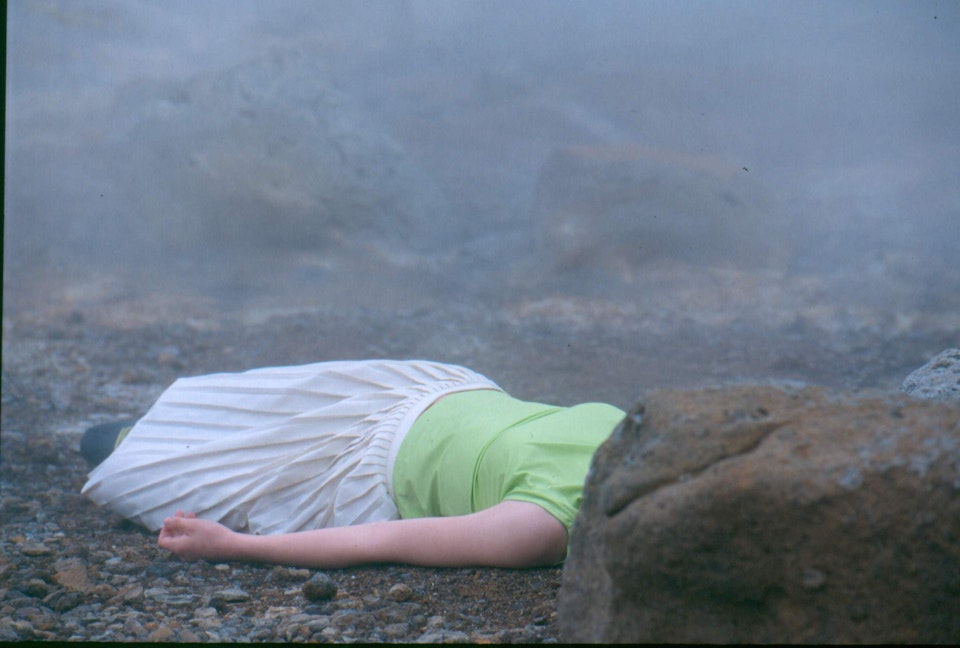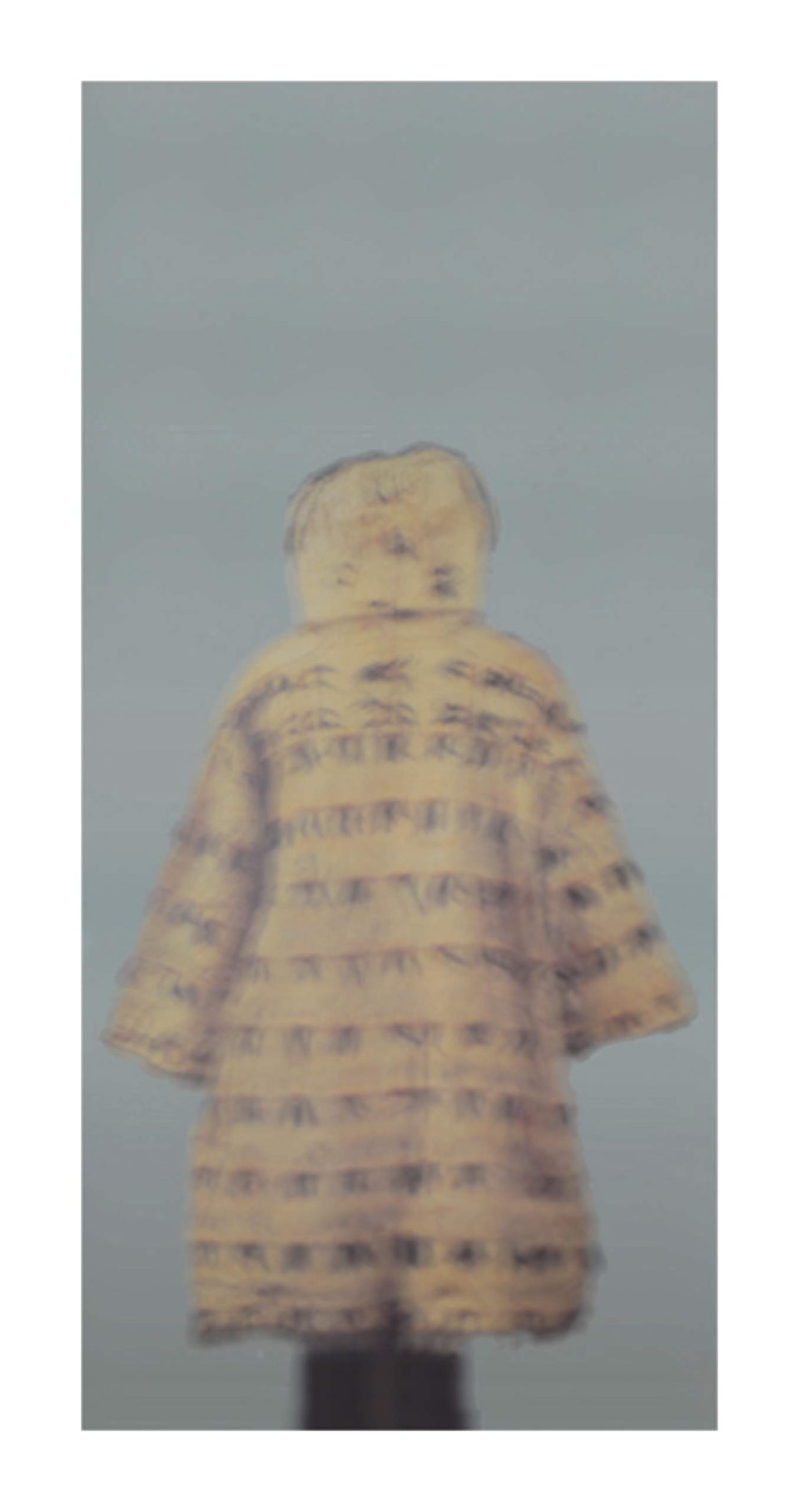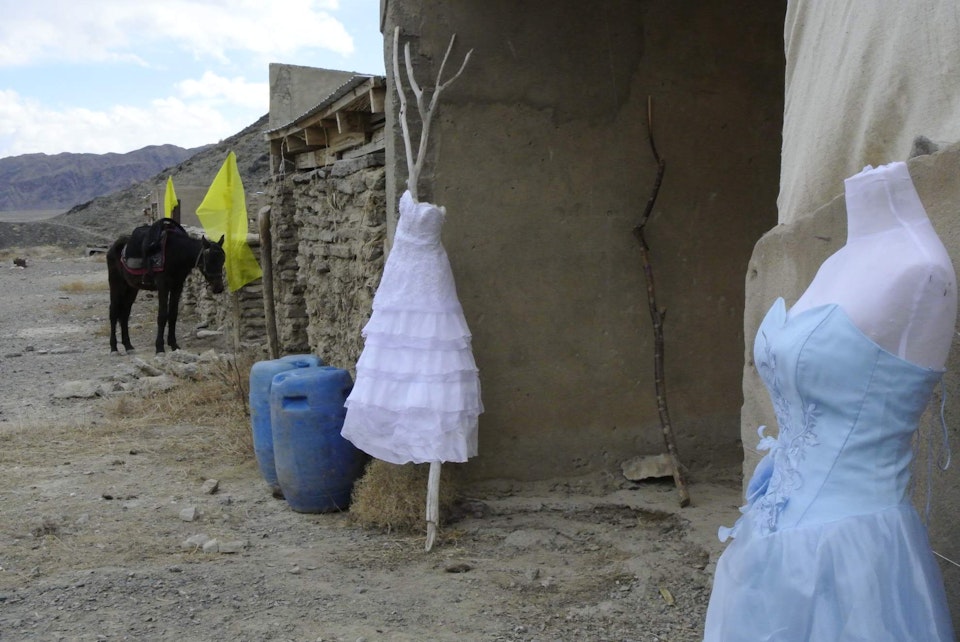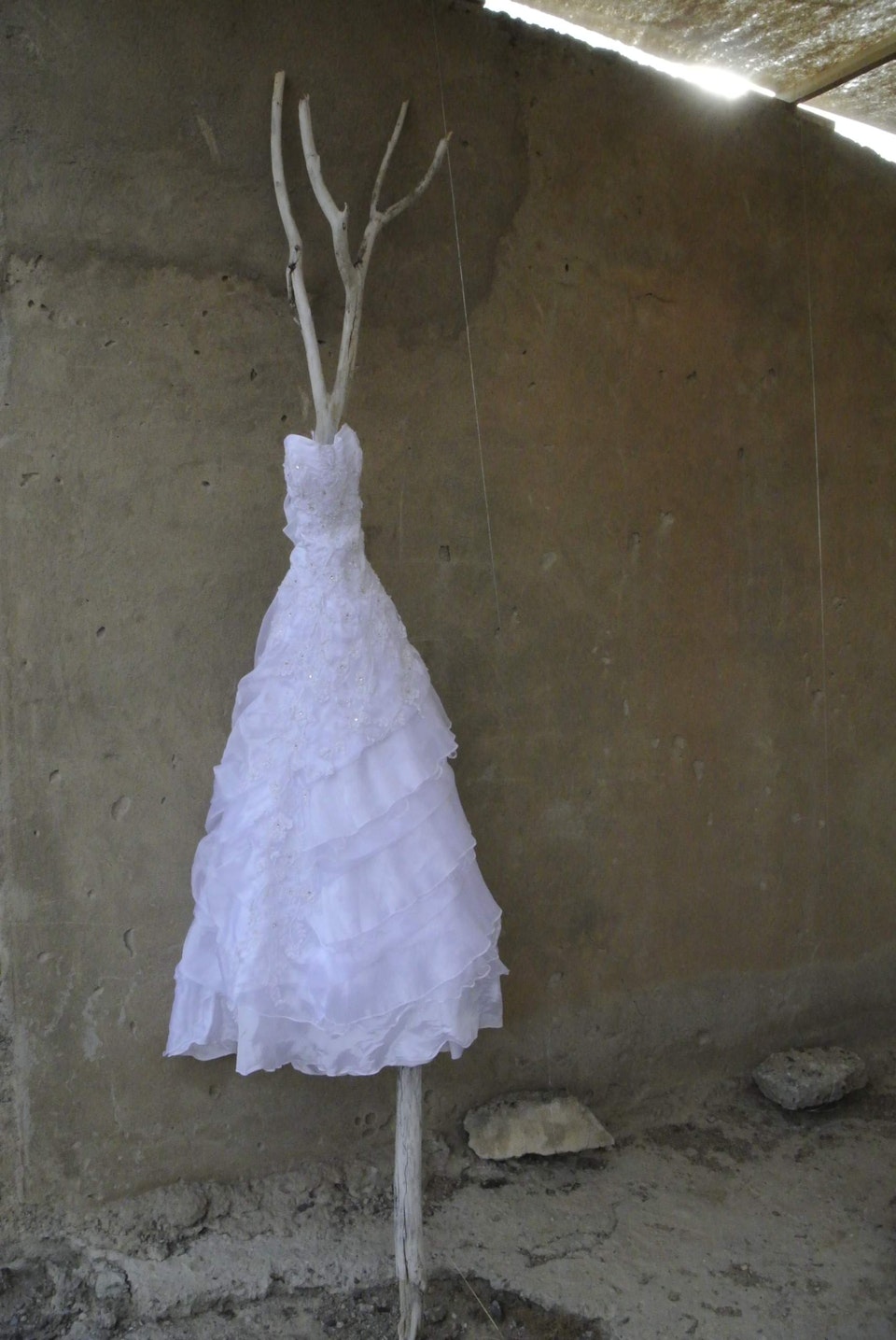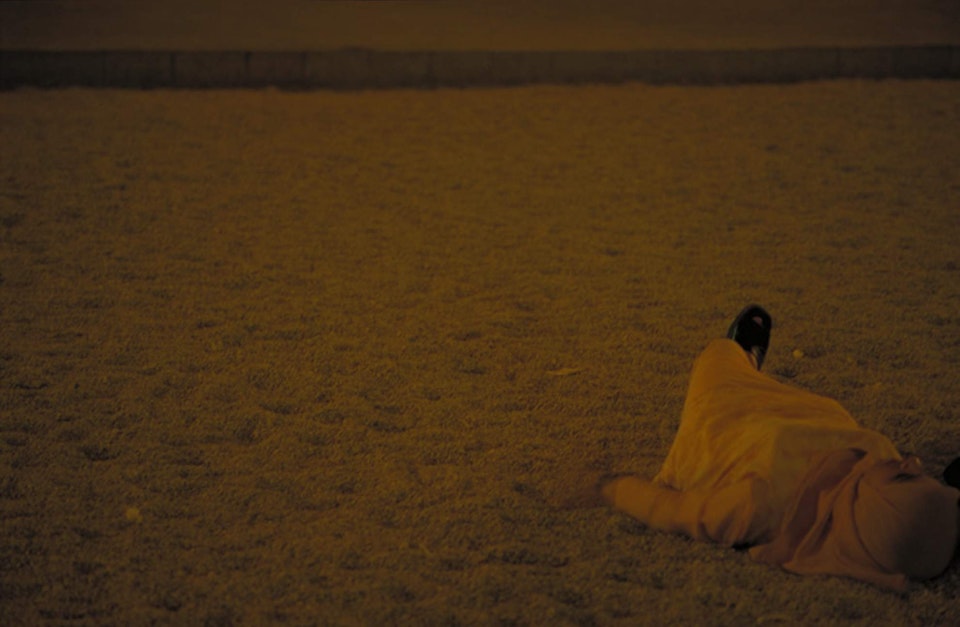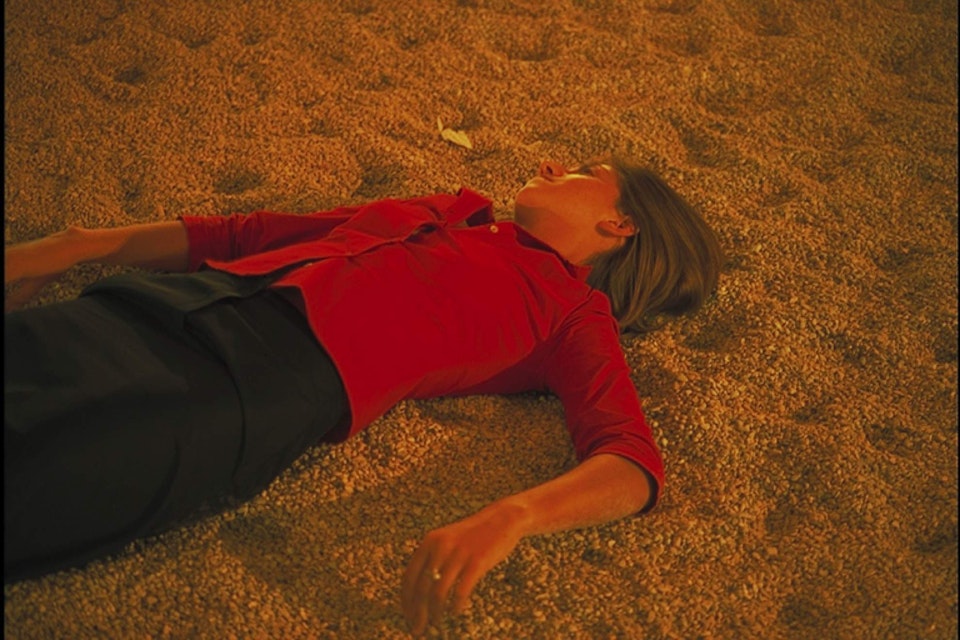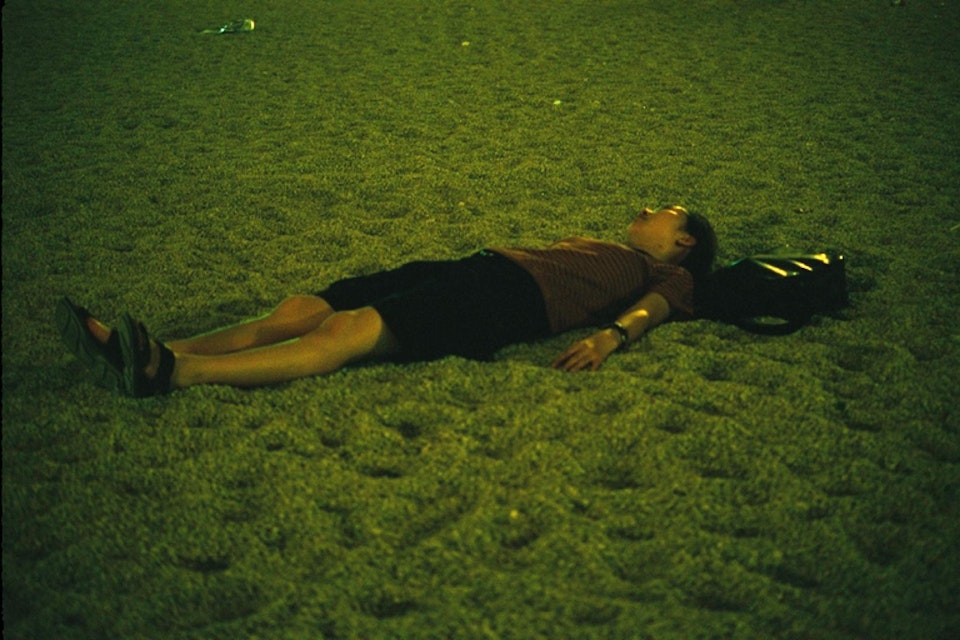 artist's statement:

"Stories rush through my head. Phrases of people who inspired me to make films. Words which convinced me of the necessity to make them. In this process I'm always looking for the poetry of life, the timelessness of a story. Along these stories I search for images and testimonies of the same feeling, which can be told more silently, powerful and pure in a single image."
Marjoleine Boonstra
---
The humanity of a cut up goat leg:: Expositie Galerie Witteveen, Amsterdam
When Marjoleine Boonstra is filming, she always carries a photo camera with her. That's because with her photo's she can tell a slightly different story than with her films. Stories that sometimes are left behind when the film camera was stopped, the editing finished, the film put together.
Strangely enough, her photos and her films show a very different kind of images, even though they are made on the same location. In her films – just to mention one difference – you almost always see and hear people. People placed within their environment, surely, but her main interest are these people, the landscapes of their faces.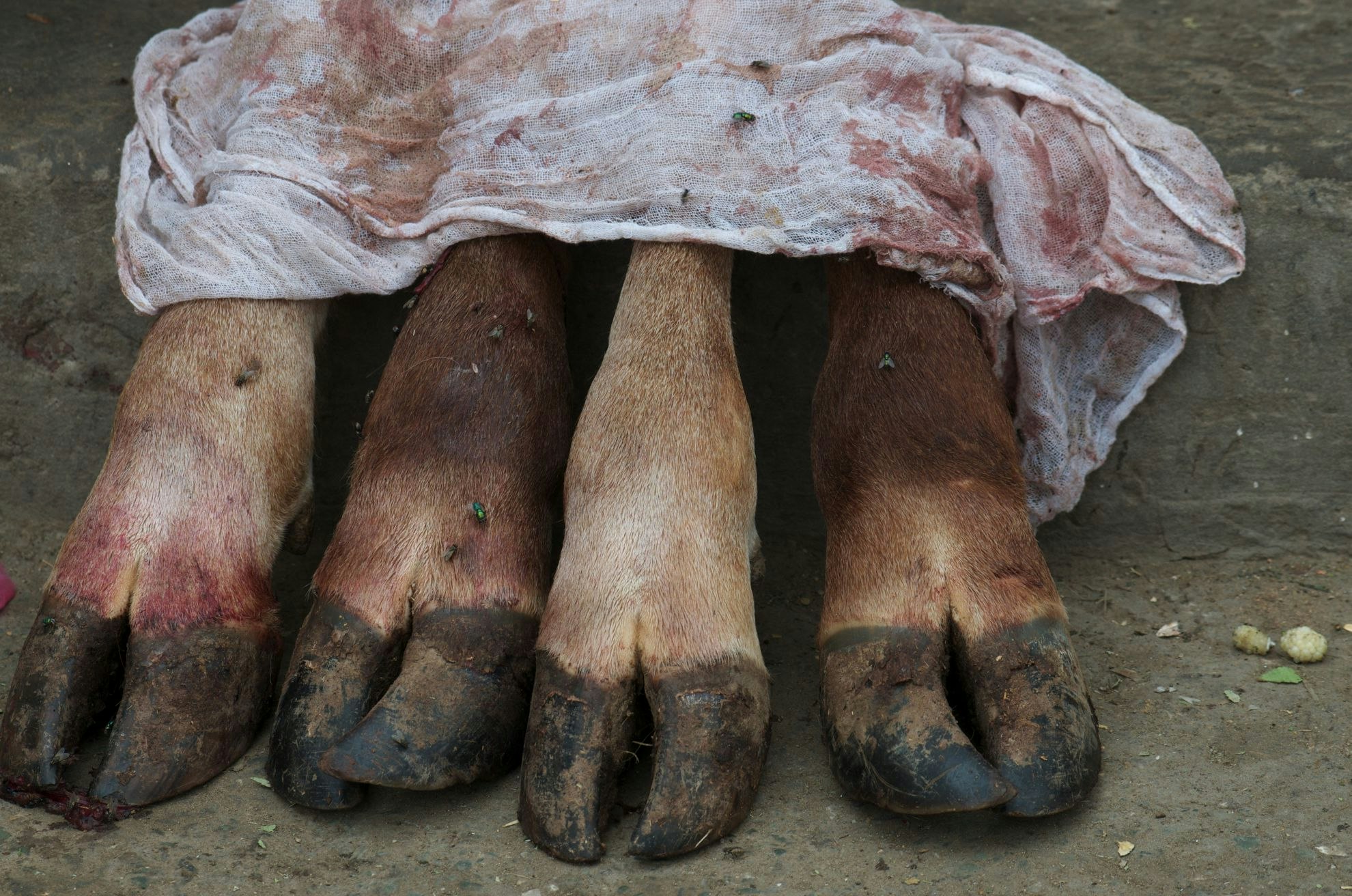 In her photographs, however, hardly any person appears. Yet the human factor is always strongly present. As a kind of trace. A mark of humanity. As a proof that people have dealt with their environment.
Therefore, we see on a rickety bench a colourful pillow. Or we see the raw bloody chopped off legs of a goat displayed for sale on the market covered with a virginal white netting. Or we see a bunch of wedding dresses that have had their best time, but nevertheless any moment seem to burst into an infectious dance. Because human hands have put them there – with taste or bad taste, whatever, but in any case with care.
The way mankind arranges and rearranges his environment, how he effortlessly is trying to make the best of it, most of the time unconsciously – it is this emotion of the human activity affects Marjoleine Boonstra in her photographs.
In all her journeys as a filmmaker, she is on the look-out for these scenes, or she is open to just bump into them. Little scraps of reality touched by human hands, which seem to be left for her. She sees them and takes photographs of them. So we, spectators, also can see them and be moved by the care mankind takes to create and recreate its world.
Marjoleine Boonstra photographs like a kuray. The kuray – the Americans call it a tumbleweed – rolls and spins as a dead bush across the steppe plains, but in the meantime leaves behind his seeds everywhere. That, tells a Central Asian wisdom, is the secret of the kuray: on his endless journeys he takes along what is good for him, and leaves behind what is good for another. The exhibition Kuray kuray shows what that brings us.
Photo exhibition Galerie Witteveen Amsterdam, June 2 / July 14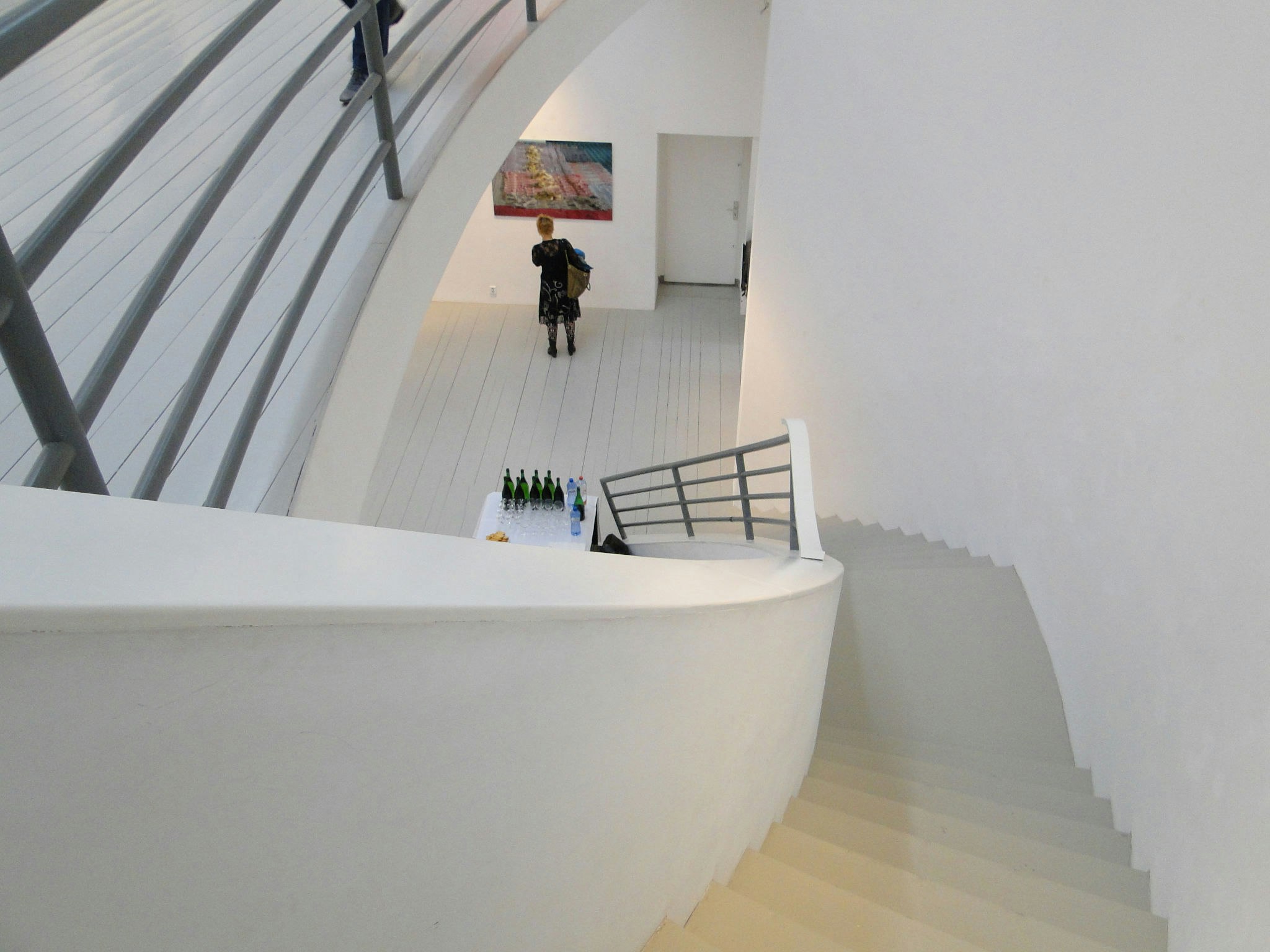 Fotografie / videoinstallaties, Groepstentoonstellingen:
2013
- Galerie Gebauer, Berlijn* ABN/Amro aankopen,
2011
- keep on steppin', Galerie Witteveen, amsterdam
2010
- Go No Go, Museo Nacional de Bellas Artes, Santiago, Chile
2009
- Plywood dwelling,* Gallery THE PROJECT, New York
2006
- Dutch insight Netherlands contempory, Daejeon Municipal Museum of Art,Zuid-Korea
2005
- Cadres revisites -Institut Neerlandais,Parijs
- Dutch insight Netherlands contempory photo & video,
- Kumho Museum, Seoul, Zuid-Korea
2004
- Honkongoria, van Abbemuseum, Eindhoven
- Outlook, International Art Exhibition, Benaki Museum Athens
2003,
- Griekenland 2003
- Crossing the Line, Kunsthalle Wien, Wenen
- Go No Go , NFI, Nederlands foto-instituut Amsterdam
- 'Monoloque Interieur 1 and 2', Gemeente Museum Den Haag, Den Haag
- Moved. Zoetendaal Collections, Willem van Zoetendaal, Amsterdam
2002
- Gemeente Museum Den Haag
- Commitment,Las Palmas, Rotterdam
- Conversation, recent acguisitions of the van Abbemuseum, Athene, Griekenland
2001
- Arti et Amicitiea, Bela Bela Amsterdam 2000
- Paris- capitale de la photographie, la photographie en capitale, Institut neerlandais, Parijs,
- Crimson Dragon Tattoo, Archipel Apeldoorn
- Niet om het even,Tent kunstcentrum Rotterdam 1999
- 13e Rencontres Photographiques du pays de lorient, Galerie le Lieu, France
1998
- Ironosch/Ironoc: Museum fur Gegenwartskunst, Zurich met de serie Hongkongoria i.s.m Aernout Mik
- NL hedendaagse kunst uit Nederland, Van Abbe Museum, met de serie Honkongoria i.s.m.Aernout Mik
Solotentoonstellingen:
2003
-'Monologue interieur 1en 2', Fotokabinetten Gemeente Museum Den Haag 2001
- Basalt Collections, Willem van Zoetendaal, Amsterdam
1998
- Fotomania in het ACF, Amsterdam
1997
- Sa Nule, Galerie Fotomania, Rotterdam
1996
- 'Monoloque Interieur 2', Galerie Shift, Berlijn
1994
- 'Monologue Interieur 2', Galerie Fotomania, Rotterdam
1993
- Galerie Ziegler, Groningen in het kader van manifestatie"Noorderlicht" 1992
Nederlands:
Artist Statement:
'Verhalen razen door mijn hoofd. Zinnen, woorden van mensen die mij inspireerden tot het maken van films. Die mij overtuigden van de noodzaak ervan. En daarbinnen ben ik altijd op zoek naar de poëzie van een leven, de tijdloosheid van een levensverhaal. Bij die verhalen zoek ik beelden, getuigenissen van hetzelfde gevoel, dat soms in een enkel beeld, verstilder, krachtiger en eenvoudiger kan worden verteld.'
Marjoleine Boonstra